*Any items sent for review or asked to be advertised are written about 100% honestly and in my own words. Sometimes sponsored content and collaborations with brands will appear on this blog, and will always be marked as such with *. Affiliates links are used throughout this blog. Please see my disclaimer for more info. Credit to Dorkface for the disclaimer.
Now I think it's time we start some gift guides right? This one is a special one to me, as it's focusing on all you lovely mothers out there! For me, although I and my mum constantly bump heads, I literally could not do anything without her! And here is my gift guide for all you beautiful mums out there! This gift guide ranges from stocking fillers to the big gifts! And if you enjoy, be sure to leave a comment down below!




Panasonic Skincare UK*
AD / Panasonic UK has recently released a new range of electronics which I believe is truly amazing! Panasonic is more well known for their TVs/Appliances, but now they're delving more into skincare, which I think with their reputation could be truly changing in the beauty world. There are 3 types of products all revolving around specific types of skin or wear that you can get, or just simply for comfort! These products aim to enhance your personal care, while making it relaxing and/or simple! One that particularly caught my eye was the EH-XT20, which is for ageing skin. Now now, don't shoot the messenger, my mum has beautiful skin, but this product allows for it to stay that way too! One of the specs includes "Inspired by holistic Japanese beauty secrets" which personally, if you have ever tried good Japanese skincare, you'll know is truly brilliant. It also becomes a permanent routine when taking off makeup, as it can be used to remove impurities after removing makeup, picking up any leftover dirt/product that you may have missed. Panasonic skincare UK has an extremely appealing facial steamer, reigning as the cheapest product is the Facial Steamer EH-XS01-N511. It focuses on bringing essential spa treatments into your home, and giving you more of a radiant complexion! Which to me is how I want to live my life! As a frequent spa-goer, especially since I go with my mum, to be able to bring this home, would be extremely comforting. It also includes timers, which if you're a mother and on the go, you may want a quick 3-minute spa-like treatment to give your face a bit of a glow on a hectic day!  These gifts come in at between £100-200, which may be on the pricey side to many of you, but if you have the budget and wish to treat your mum this Christmas, you should invest!
Wax Melts
Wax Melts sound like a good idea too right? I wonder where you could get some...Click here to see a wide collection of wax melts.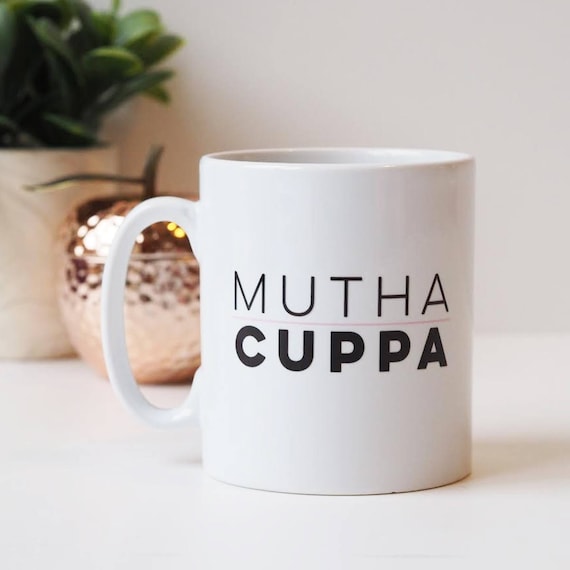 "Mutha Cuppa" Mug*
If your mum is like my mum, she loves a good cup of tea right? What about a cute but funny mug to match her this Christmas? I found this one via Etsy, and think it's super simple but makes a statement. As someone who lives in Liverpool, we say "Cuppa" instead of "Cup of Tea" so it would make sense. Does anyone think of Samuel L. Jackson when they see this? No? Just me then. But I think it's punny but would go with any kitchen.
Black Bag Set

Bags are always necessary as a mother right? I love this set from ASOS! It includes a shopping bag, and a little clutch that fits inside (View here.) It's simple, affordable (£25) and I know personally my mum would love this. It's upsetting that I don't think it comes with straps, which isn't the brand's fault of course, but I think it'd of been good as a crossbody bag too! I like the aspect of the clutch, as then smaller items could be carried in it, plus adding an extra sense of security for anything important. Perfect for mothers of any age, with its big size, and compartments, it's a winner!
NAO Figures
This one my mum had personal input on. I was finding it a bit hard to find things that maybe mums of all ages would love until I remembered my mother likes to collect these figures. These NAO Figures signify motherhood, and come in various types! And at the moment they have a sale on in time for Christmas! They suit anywhere in the house, and be a great symbol of how precious you and your mother's relationship is!


What ideas do you have for Christmas gifts for the mothers this year? Leave a comment down below with suggestions!